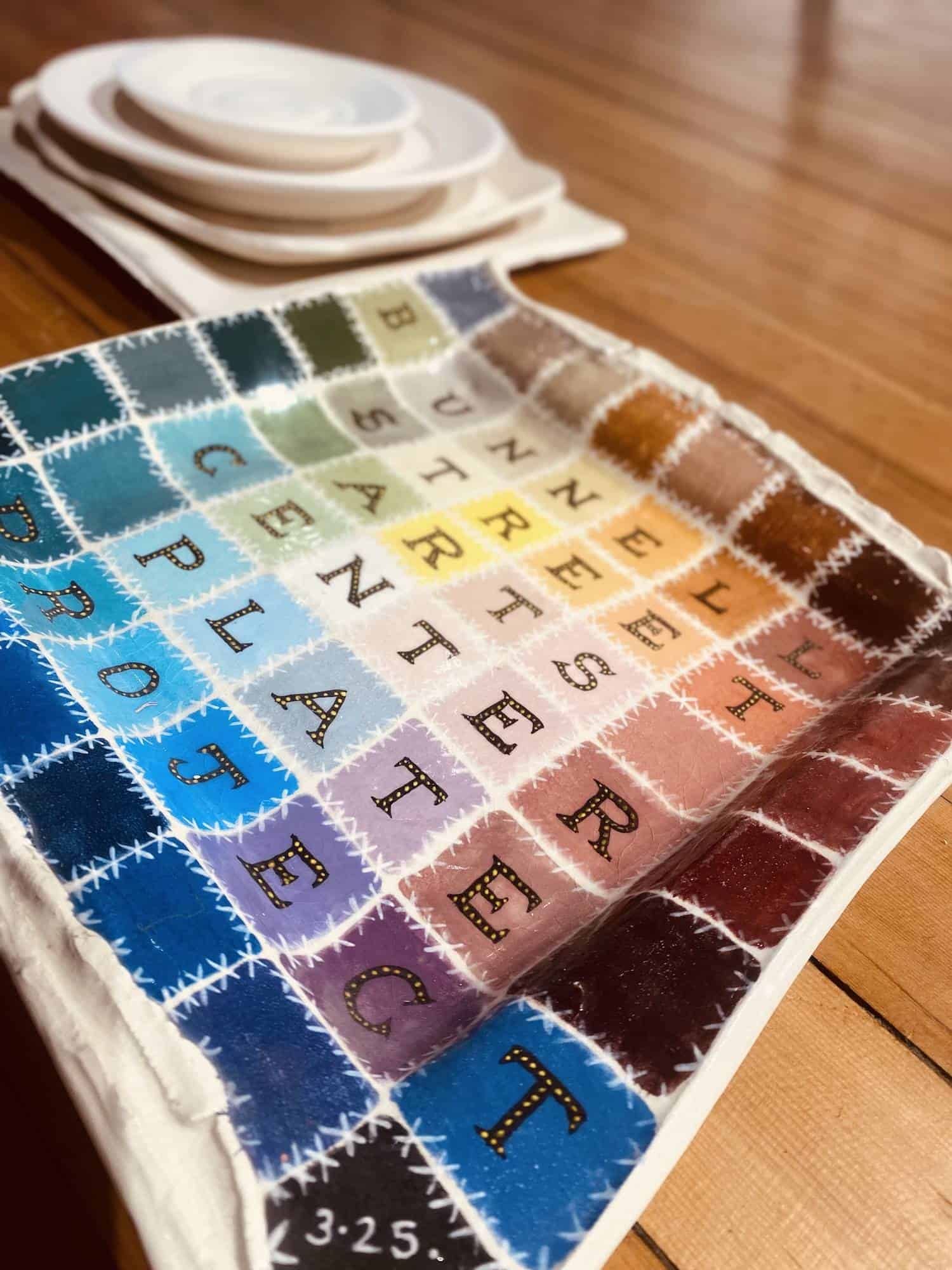 2022 Plate Project Open for Premium Selection ($250+)
Plates can be viewed in the gallery and online on May 20th at https://www.bunnellarts.org/plate-project/2022-plate-project-gallery/.  Plates may be selected at the $250+ membership level at this time.

The 2022 Plate Project Opening is Friday, May 27 from 11am-5pm. Plate selection is for new and renewing members at the $125+ level.
Join us May 27 from 11 am – 5pm to celebrate the 28th Annual Plate Project opening at Bunnell Street Arts Center with tea and cookies. Jazz/blues vocalist Susan Butler joins Brad Somers on rhythm guitar for a performance, 4-5 pm. Commemorative art plates are available to new and renewing members who donate $125 and higher in support of the mission and programs of Bunnell Street Arts Center.
Call Bunnell at 907-235-2662, email info@bunnellarts.org, or stop by the gallery to make your selection. 
What is the Plate Project?
Every year dozens of Alaskan artists create unique art plates for Bunnell's Plate Project. The bisqued plates are blank "canvases" for brilliant food-safe underglazes. The finished painted plates are then competitively selected by new and renewing members when they make a donation at a $125+ or higher, each year. Members look forward to collecting annual plates that commemorate their support for Bunnell Street Arts Center.
The plate project would not be possible without the time and talent of Homer potters who transform hundreds of pounds of clay into about 100 plates each year. The painters are artists, community members and Bunnell supporters. With all materials provided, painters use the hand built plates in collaboration to create a plate design.  If you'd like to get involved for the first time, staff and volunteers will gladly offer you tips and techniques to create a successful plate.