I build porcelain pottery whose defining lines and soft planes are geometric and sensual, elegant and animated, and architectural and organic. I merge nature's placement of hue and the signals employed in human created environments to imply function, trigger associations, and call for exploration. In my home growing up, handmade objects and homemade food were gestures of consideration and love. It feels natural to have found my path as a potter. At the table connect studio practice to living. I want my pots to live in the kitchen where economy and celebration infuse life with purposeful beauty.
I find it rewarding and challenging to make pots people will use. In my home growing up, hand made objects held special value. They were gestures of consideration and love. I continue to find objects a dwelling place for intention and association. The parameter of function both limits and frees me. It gives me direction and attaches me to community. Eating with family and friends instills a sense of place and relation. At the table I assess finished work and connect studio practice to living. This starts the cycle of making again. I want my pots to live in the kitchen where economy and celebration infuse life with purposeful beauty.
The processes I use yield complex forms defined by animated lines and soft planes. Simple wheel throw n and ha nd built parts are pieced together. With practice the process has become nimble and intuitive. This is freeing to me. I find refinement like a glacier moving down a valley: troublesome areas are meditatively eroded away and new ideas spring to mind. Slow practice yields fluidity in process, allowing me to shift focus to formal elements, intentional references, and how a pot will feel or fit into life.
Pots are a place where I embrace abstraction of emotions and communication in form. Birds are starting places in my study of stance and expression. I want to capture their expressions of precision and breath¬¬. The awkward pelican and elegant, buoyant loon embody curious shapes I mesh with geometric, sensual, and architectural elements. On the surfaces of my work, I merge our culture's signals and nature's placement of hue. Humming birds flash and scoot for nectar from my rosemary bush. Traffic lights illuminate the night, demanding attention as I bike through t he city. With intentional placement, these visual messages imply function, trigger associations, and call for exploration. I find the relationship between form and surface integral and defining. Each informs the other within my cyclic studio practice.
The reciprocal relationship between my work and my life is unfolding; my chosen pathway in clay directs my life. I am gathering and truing my ideas, process, and dreams. I am building community and establishing my studio.
Pottery Workshop with Deb Schwartzkopf
at Annette Bellamy's Studio in Halibut Cove, Alaska
August 7 & 8, 2015
Join in this two-day demonstration workshop by potter Deb Schwartzkopf.  She will begin with a image presentation where she talks about her inspirations and influences.  Explore with her ways to alter wheel thrown sections and use slabs to crate non-round, functional forms.  Her playful approach she cuts and darts until simple thrown cylinders become expressive shapes. Spark  your ideas as you watch demos and participate discussions about surface, studio practice, marketing, or whatever questions you bring. Bring home of new techniques and ideas that will enliven your studio practice! $150 tuition.
Email asia@bunnellarts.org for more information and to sign up.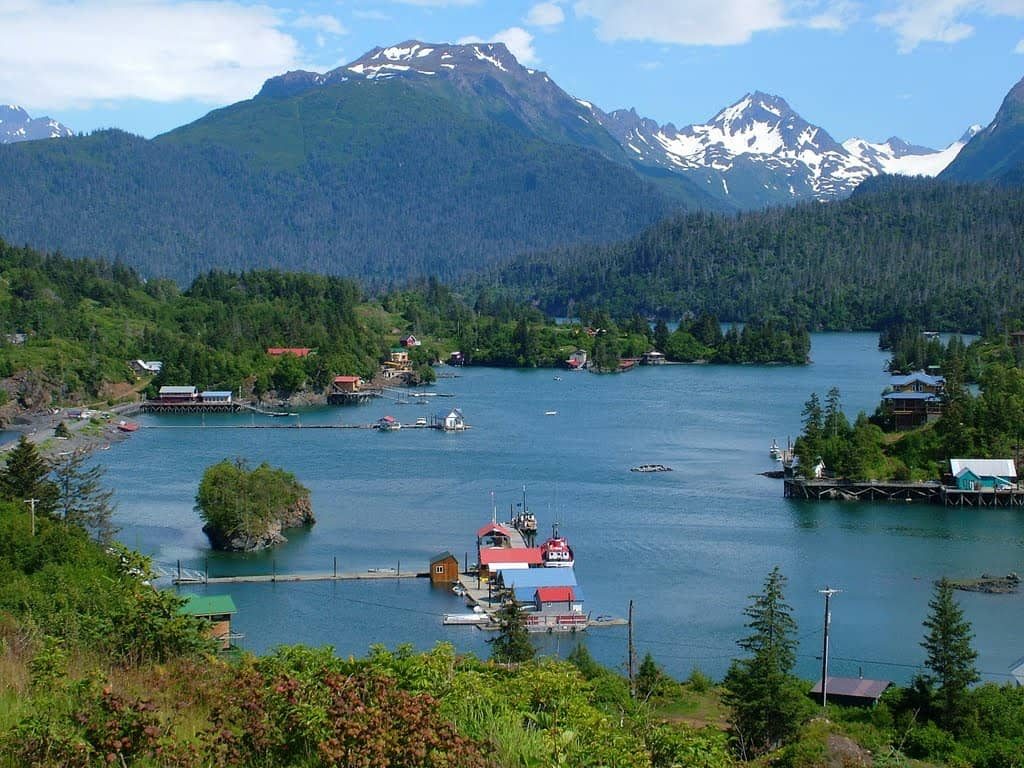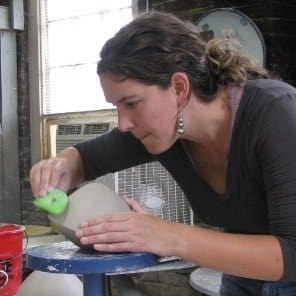 ABOUT DEB SCHWARTZKOPF
Deb Schwartzkopf was born and raised in Seattle. She is a potter at Ceramist at Seattle: Studios and Garden which she developed with her partner George Rodriguez. From 1999-2002 she earned her her BA at the University of Alaska and worked for studio potters in the Anchorage area. In the Spring of 2005, Deb completed a MFA at Penn State. She has taught at Ohio University, Massachusetts College of Art & Design, the University of Washington and the University of Georgia's study abroad program in Cortona, Italy. She has cultivated her work nationally at the Archie Bray Foundation, Mudflat Studios, the Clay Studio, and Pottery Northwest and internationally at Sanboa in Jingdezhen, China, the Ceramics Workcenter in Berlin, Germany. She teaches workshops and exhibits nationally and internationally. She is thrilled to be establishing her studio in the northwest, where she also has a bountiful garden.
Please visit www.debspottery.com or www.ceramistasseattle.info for upcoming events, studio assistant opportunities, or appointments at her Seattle, WA studio.