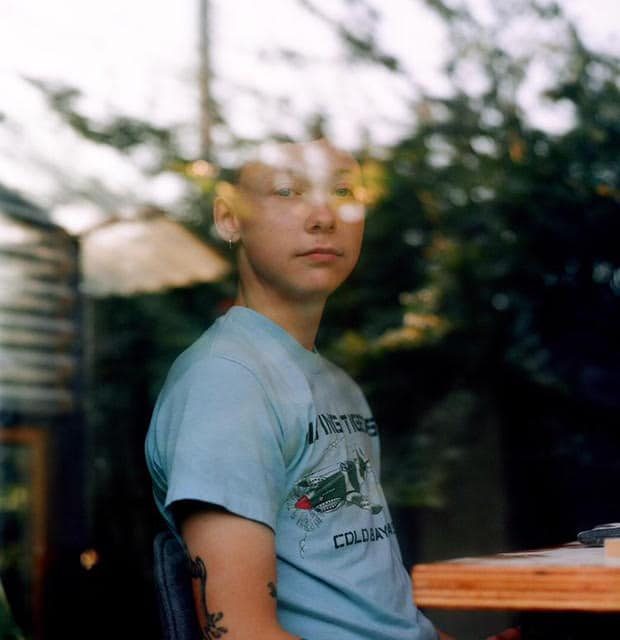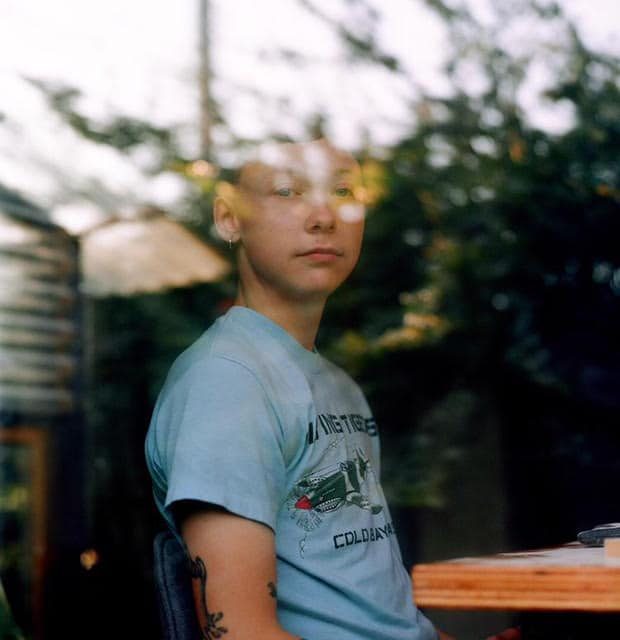 Bunnell Arts by Air – KBBI Concerts Series
The Bunnell Arts by Air radio series features Alaska and visiting musicians in all genres and is co-produced by Bunnell Street Arts Center and KBBI to support local artists and musicians and celebrate our community. Initial funding came from a Coronavirus Non-Profit Relief grant from the Alaska Community Foundation, and continues with support from the Alaska Community Foundation's AKCanDo grant and a Quick Response grant from the Homer Foundation.
Next…
Friday, December 17th @ 7pm, Luna and Ursus Broadcast Live from Bunnell
Original, authentic, and inspiring, Joshua Thomas and Michelle Morton comprise the acoustic songwriting duo, Luna&Ursus. Blending an entrancing mixture of stirring harp melodies and rhythmic guitar, with raw, powerful, and emotion filled vocals to create their original compositions. You may not know these Homer locals yet, but their unique sound is likely to warm you heart like an old, familiar friend.
Bunnell is delighted to welcome a small (masked) audience for the broadcast.
Tickets are sliding scale and can be purchased here soon.

Past…
Friday, November 19th @ 7pm, Jim Maloney Broadcast Live from Bunnell
Jim Maloney Is a multi-instrumentalist and singer songwriter currently based out of Seldovia, Alaska. After traveling the lower 48 festival circuit, He made his way to Alaska in 2016 where he found his greatest inspirations for writing music and living off the land. His songs speak to people and places he's experienced along the way, his music is an eclectic mix of country, folk and blues.
Friday, October 15th @7pm, Diane Miller, Broadcast Live from Bunnell
Diane is a multidisciplinary musician based in Minneapolis and one of Bunnell's current Artist in Residence. Her sound is amalgamation of her many artistic influences ranging from hip-hop, rock 'n' roll, experimental jazz, pop and folk music. From dark and heavy to light and charming, Diane's range is what makes her a force to be reckoned with. She sings and plays instruments in many different voices and characters, birthing music that is individualistic yet universal.
Friday, September 18th, @ 7pm, Tamara McCoy vocals and piano, Marcio Candido, violin, Broadcast Live from Bunnell
Tamara and Marcio will perform music for voice and violin, and violin and piano. Immerse yourself in The History of the Tango by Astor Piazzolla, the Polonaise Brillante by Henryk Wieniawski, the haunting Ballad of Barbara Allen arranged by Edgar Girtain, and more! Brazilian violinist Dr. Marcio Candido has performed extensively throughout the three Americas as a soloist, concertmaster and chamber musician. Additionally, his most recent album, Brazil x Argentina, has awarded him several prizes, including two gold stars at the Music & Stars Awards 2021, a silver medal at the 2020 Global Music Awards (emerging artist and new release), and a nomination for the Anchorage Press Person of the Year 2020. Dr. Tamara McCoy (D.M.A. University of Kentucky) is a pianist and contralto that teaches Piano, Voice, and World Music at Alaska Pacific University. She serves as Music Director/Minister of Music and Worship at Anchorage Lutheran Church and has been the producer and promoter for the Anchorage Lutheran Concert Series since 2016.
Friday, August 20th, @ 7pm, Tim Easton Broadcast Live from Bunnell (Pre-recorded from 8/13)
Americana folk-rock guitarist and singer-songwriter based in Nashville, Tim Easton presents a tour of adventurous new Americana folk-rock music for audiences across South Central Alaska and nurtures Alaska's singer-songwriters statewide for a workshop in writing new songs and emerging to the next stage of their professional development.
Friday, July 16th, @7pm WildShore New Music by CORVUS Broadcast Live from Bunnell
Like the raven after whom they were named, Corvus brings creativity, skill, wit and magic to the stage. As the resident New Music Ensemble of the Fairbanks Summer Arts Festival, Corvus is a dynamic chamber ensemble of world-class musicians from across the country. Every summer, in addition to performing outreach concerts in rural communities across interior Alaska, the ensemble presents nine world-premiere compositions in partnership with FSAF's acclaimed Composing in the Wilderness program, lead by Stephen Lias. As soloists and composers in their own right, each member of Corvus brings their distinct personality and musical history to their concert programs—from classical and pop to jazz, free improvisation, and folk music from across the globe. This year CORVUS is excited to be collaborating with Wild Shore New Music to bring live music to Homer at Bunnell Street Arts Center!
Friday, June 18, @7pm Joe Goodkin, Joe's Odyssey Broadcast Live from Bunnell
Joe Goodkin's Odyssey is a 30 minute original musical composition for solo acoustic guitar and voice. Drawing on his Bachelor's Degree in Classics from the University of Wisconsin-Madison and his years as a professional musician, Joe's performance represents in a contemporary musical mode both the abridged plot and the performance circumstances of Homer's original oral composition of The Odyssey. Part lecture, part musical performance, and part interactive discussion, the centerpiece of Joe's program is a 30 minute continuous performance of 24 original songs with lyrics inspired by Odysseus' famous exploits.
Friday, May 21, @7pm Emma Hill Broadcast Live from Bunnell
From her roots of growing up in the small Alaskan village of Sleetmute to her worldwide travels, Anchorage-based singer/songwriter Emma has worked hard to secure a name for herself as a force in the music world. Her recent album Magnesium Dreams weaves together songs with sonic dreamscapes, Parisian jazz, and indie pop ballads into a single cohesive work. Splitting her time between tour and working within the local Anchorage music scene, she's shown her dedication to keeping music alive wherever she goes.
Friday, April 16, @7pm Matt Hopper Broadcast Live from Bunnell
Matt Hopper is an accomplished award winning songwriter, recording artist and troubadour who got his start around 1999 in Anchorage, AK. He operates as a solo act and fronts rock band The Roman Candles. Hopper wrote the song "False Alarm" recorded by The Head & The Heart and has co-written with Kate Earl, Leeroy Stagger, Josiah Johnson, Cameron McGill and more. He recently has been in the studio producing for Blackwater Railroad Company. Hopper currently resides in Anchorage.
Saturday, January 23, @7pm Quinn Christopherson
Quinn Christopherson is an Ahtna Athabaskan and Iñupiaq songwriter who is born, raised and based in Anchorage, Alaska. Quinn presents a live recording on KBBI Saturday, January 23rd at 7PM
Thursday, January 21st
@11am

Yngvil Guttu

Norwegian born multi-instrumental musician and composer YNGVIL has lived in Alaska for 16 years. Since settling here she has issued 3 solo album and played on countless others. She is also the musical director for The Lullaby Project. YNGVIL hides out in Homer when she is making music. Otherwise she is busy running Spenard Jazz Fest and AKIMI out of an office in Church of Love, Spenard, Anchorage.
Tuesday, January 12, @7pm Jacques Longpre
Jacques an Alaskan singer-songwriter, combining elements of folk and country music with punk and grunge. Originally from bush Alaska, Jacques now resides in Homer. About this community he says, "Homer has been the fertile soil that has allowed my art to grow.
Friday January 8, @7pm, Kat Moore, The Forest That Never Sleeps
Multi-instrumentalist, poet, and singer-songwriter Kat Moore (The Forest That Never Sleeps, The Super Saturated Sugar Strings, Two KatFish, The Chromies, Green Tara and Her Handsome Gents, Emma Hill and Her Callers, Slow Like Honey) takes listeners on a journey with everything from ballads to bouncy funk. Come laugh and cry to stories and song of the human experience. Tune in to this special 1-hour performance at AM 890, online at http://www.kbbi.org, or on the KBBI Mobile App! Presented by Bunnell Street Arts Center
Instagram or FB @theforestthatneversleeps
Thursday December 31 @ 7pm Johhny B and friends and Friday January 1, @ 9am
John, Johnny B., Bushell plays a laid back program of mostly piano compositions, joined by local Homer musicians. Some are his earliest pieces about wild and beautiful places and others deal with love and friendship. Johnny B. moved to Alaska in 1981 before settling in Homer in 1984. Besides all of the larger Alaska cities, he has performed in numerous villages throughout the state. Each summer he performs a show for visitors and locals alike titled, Rhythm of the North. His rousing boogie-woogie and foot stomping pieces have always been an element of his performance. This program, however, is for the reflective mind; the wandering soul; the peaceful mood. A new year is upon us. Take this time to sit back, stare out the window and imagine a healthy planet, renewed compassion and love.
Friday, December 18th, @7pm Tyler Munns' Holiday Special, Broadcast Live from Bunnell
Local Homer musician, Tyler Munns, will be presenting a live performance holiday special on Friday, December 18th. "I am grateful for the opportunity to share my love of Christmas and the wonderful music that colors its season," he says. "I hope it brings comfort and joy in this strange and troubled time." Switching between piano and guitars, Munns will present a set of festive classics both old and new. Friday, December 18th 7PM
Friday, 12/11 7PM LIVE, Ayla Ray
Ayla Ray, comprised of Sam Tenhoff, Raven Liss and Ian McCullough is this week's special live performance. Born and raised Homerites, Tenhoff and Liss met and began playing music together in elementary school before eventually moving to Portland, Oregon where they continued to hone their multi-instrumental sound and diverse performance style. Having relocated back to Homer and picking up McCullough on drums, Tenhoff is happy for the opportunity to showcase their new work. "It's fireside lounge music," he says, " for people who like to feel comfortably sandwiched by wistful joy and cathartic melancholy. Pairs well with Zinfandel and day old corn dogs." Ayla Ray will perform live Friday, December 11th at 7PM on KBBI.
Monday, 11/30 7PM LIVE streaming from his home, John Cottingham
John Cottingham has been a steady presence in the Homer musical scene over the years, playing in multiple bands and continuing to adapt his own solo style. This week's special performance sees Cottingham revisiting one of his early loves, the 12-string guitar. "I'm really looking forward to the opportunity to play a number of instrumental pieces I've been working on over the past year," he says. While the focus of this show will be presenting Cottingham's new compositions, there will certainly be a few classic favorites thrown in as well.