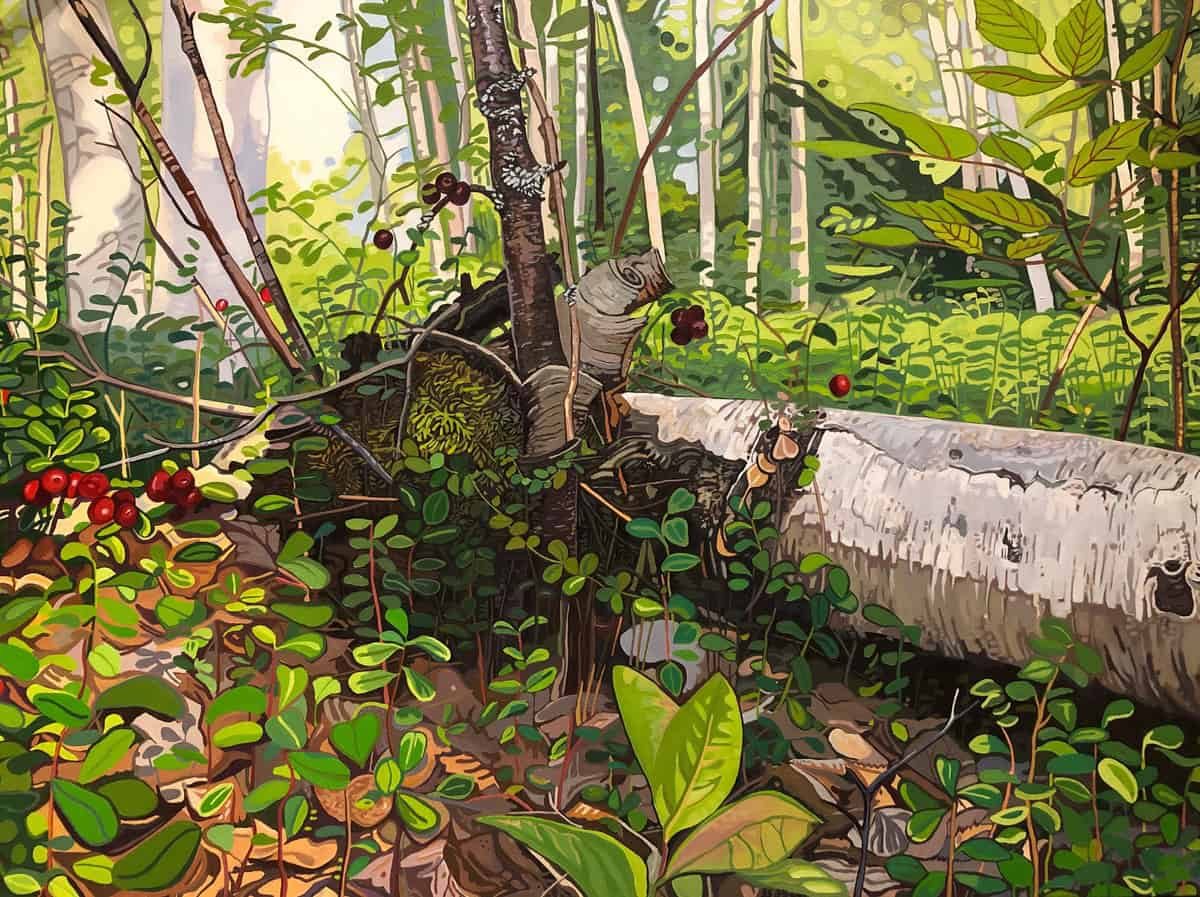 Gail Priday and Jeff Szarzi Exhibit, May 2021
Gail Priday Statement:
My paintings of the Alaskan landscape represent the quiet unpretentious beauty of a land revered for its grandeur. Rather than portraying grand vistas and dramatic scenery, the subject matter I choose to represent is most often the small ever-changing treasures underfoot. The blooming and decaying forest floor, fungus, and berries, consistently capture my attention. These easily overlooked features of the landscape hold great significance to me. They suggest an extraordinary and active world that exists quietly beside my own. My work provides a space to explore such topics while bringing attention to the wonder, beauty, consistency, and variety, of my surroundings. I am also interested in the things I cannot see, such as the microbial processes that cause the fallen logs and leaves to decay, and the spores that infiltrate the woods. I get a jolt of inspiration anytime I go outside and see that what I saw the day before is different in some way.
Jeff Szarzi Statement:
Coming soon.