Or COPY and PASTE this URL feed into your Podcast player:
https://feed.podbean.com/bunnellarts/feed.xml
From the current pandemic to social unrest, recession and planetary collapse, "Inspiration and Adaptation," explores themes of challenging times. This weekly conversation with Alaska artists offers strategies and perspectives that everyone can learn from. Fridays from 11-noon.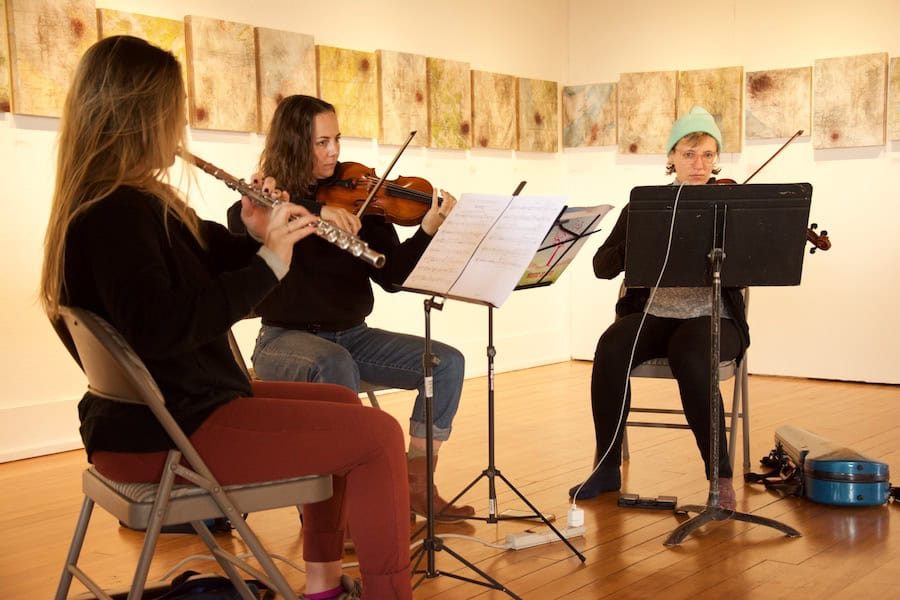 Emily Johnson, Wild Shore New Music & Shared Universe Book Club
January 15: Wild Shore New Music's Andie Springer and Katie Cox discuss Beringia, a project that harnesses the power of music to bring awareness to the cultural, economic, and environmental challenges facing the Circumpolar North through interdisciplinary artistic collaborations celebrating the incredible cultural and biological diversity and natural beauty of the region.
January 22: Shared Universe Book Club returns to discuss Dirigibles of Denali, a science-fiction omnibus featuring stories in augmented reality about Arctic City, Seward's Success and Denali City with Nathan Shafer, Melissa Shaginoff, Richard Perry andDimi Macheras.
Join the conversation Fridays in January @ 11am on Zoom or live on Bunnell's Facebook page.