Or COPY and PASTE this URL feed into your Podcast player:
https://feed.podbean.com/bunnellarts/feed.xml
Inspiration and Adaptation hosts weekly conversation exploring Alaska artists' innovations in pandemic times, our resilience under planetary stress, and resistance to decolonization. Fridays from 11-noon.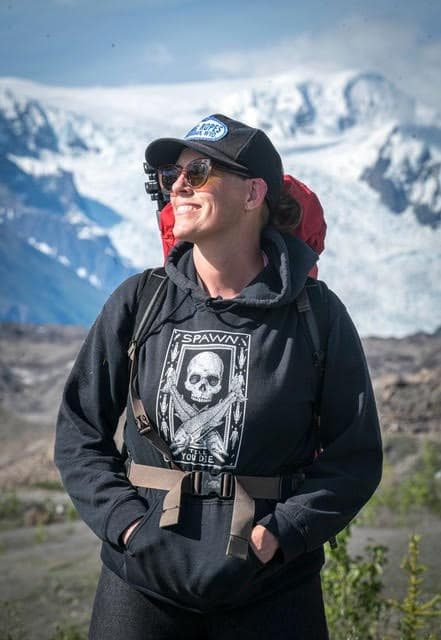 February 26, 2021- Nina Elder
Nina Elder shares a closing talk about fraying objects, art in the athropocene, and the new work she created as February artist in residence at Bunnell.
With NPN's support, Nina is developing It Will Not Be The Same, But It Might Be Beautiful. This multimedia project poetically explores how humans are implicated in the Anthropocene and are also tasked with moving towards a more holistic future. Through video installation and large-scale drawing, this investigation of change focuses on objects that have been exhausted by use and transformed by time. It Will Not Be The Same, But It Might Be Beautiful illuminates that what remains—even through environmental demise—can inspire wonder, help us understand the past, and embolden resilience in the future.
Listen on Facebook Live or register to join conversation on Zoom.
Coming soon- Alternate Fridays
March 12 – Skovde, Sweden residency exchange with Mandy Bernard and Berith Stennab
March 26 – Cultural appropriation w/ Shared Universe
*photo credit: Michael Conti